Home care
of the elderly and ill
Legat Invest Agency deals with providing daily or occasional caring services for the elderly, ill or disabled in the comfort and privacy of your home. We will provide you with a complete service of care and support in the comfort of your own home – the elder, the ill, persons with disabilities and those who have difficulty performing daily duties on their own.
Home care of the elderly and ill
You just need to choose whether you need professional medical care, personal care, a nurse or a senior helper. Whether your loved one needs company, doing daily household chores, help in recovering from recent hospitalization or illness, or a complete service of professional nurses 24 hours a day, we will provide the best possible service to meet with your and your family's requirements.
Depending on the needs of each individual, caring may consist of: total personal hygiene, feeding, changing clothes, help with bathing and walking, changing diapers, prevention of pressure sores (decubitus ulcers), control while taking prescribed medications, monitoring blood pressure, blood sugar, etc.
Performing household chores may consist of: maintaining the hygiene of beds and bed sheets, ironing, vacuuming, cleaning floors, dusting, grocery shopping and preparing meals, paying bills, taking to a doctor, getting prescriptions and proscribed medicines.
We are here to provide you with all the necessary information to help you choose – taking care of the complete documentation of the caregiver or nurse, their experience, expertise and recommendations, as well as your requirements. Finally, according to all your needs and requirements as a client, our professional team with its strictest criteria, will select and send you several perpetrators of the same profile and expertise for an interview, where you have the right to choose and select the most qualified person which will suit you the most.
WE ARE HERE TO MAKE YOU HAPPY! WE ARE HERE FOR YOU!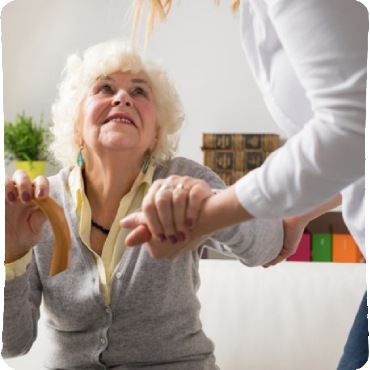 Feel free to contact us for any additional questions

Lomina 5 / II Floor
T. C. Zeleni venac

+381 11 3281 228 
+381 63 7723 121