Housework help
(house and office cleaning)
Housework help – house and office cleaning
ARE YOU TIRED OF CLEANING, COOKING AND IRONING?
COME TO US…

Legat Invest Agency offers maintenance services for apartments, houses and offices. We are here to do all those chores that waste your precious time every day, to embellish your work space, to simplify the workdays of a modern business woman, so you can have more time for yourself, your family, friends and better business results. Whether she works or not, every woman deserves time for herself.
We will do your cleaning, washing, ironing and everything else you don't have the time to do. We are here to give you back your free time!
We offer daily or periodic cleaning and maintaining of your work space, general cleaning of your company or business premises, as well as the cleaning residential and commercial buildings after renovation, painting and other works.
Our professional team has the highest selection standards. We will provide you reliable, discreet and professional perpetrators, who will hopefully manage to satisfy all your requirements.
TURN CLEANING AND COOKING INTO FUN!
LET US DO IT…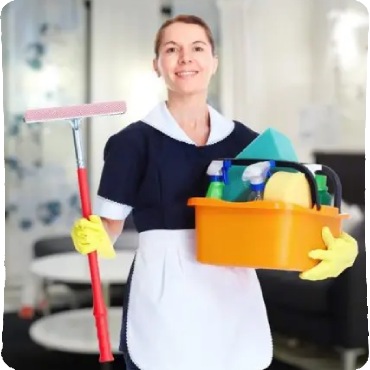 Feel free to contact us for any additional questions

Lomina 5 / II Floor
T. C. Zeleni venac

+381 11 3281 228
+381 63 7723 121